Brett Tutor of TLC's Trading Spaces
Brett is the new carpenter for TLC's hit show Trading Spaces. He can previously be seen on Discovery Channel's hit show Treasure Quest (season 2) where he is the security & survival specialist for an elite team of treasure hunters on the trail of the Treasure of the Trinity.
He got his start in the entertainment business as a stuntman. Brett has done stunt work in feature films, TV shows, TV commercials and print adds. From 2013-2015 Brett hosted the TV Show New Home Source where he would travel the country educating viewers on new building methods and materials, energy efficiency and the future of home building.
In 2014, Brett founded the nonprofit Off The Grid International. OTGi builds clean water and sanitation systems in some of the most remote regions on the planet and also raises awareness for other nonprofits, mission oriented businesses and individuals who are doing amazing and sustainable work in humanitarian aid and environmental relief.
Brett is also a songwriter and guitarist and plays in a band in Austin, Texas with his brother Chase. "The Tutor Brothers" music can be found on iTunes and the music video "Fire Fly" is on their Website.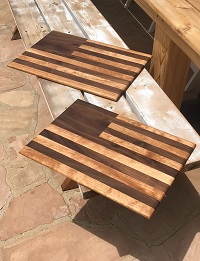 Flag Cutting BoardNot only will Brett be appearing LIVE, he's also bringing a few one-of-a-kind American Flag cutting boards. These handmade pieces will be up for auction during each of Brett's presentations. All proceeds will go to his hometown charity, Brookwood in Georgetown.

Appearing on the Fresh Ideas Stage:
Friday at 5pm
Saturday at 1pm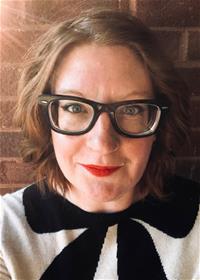 Cari McGregor - Organize with Jess
Cari McGregor is a Manager and Marketing Strategist who works for Organize with Jess to grow the professional brand and business. Based on a decade of work in client relations, retail management, merchandising, and marketing with a higher education based corporation, Cari knows what drives business growth. Cari uses industry knowledge, creativity, and interpersonal strengths to best assist the clientele of Greensboro.
Cari holds a BA in history and political science from Guilford College

On the Fresh Ideas Stage:
Friday, March 29 at 4pm
Saturday, March 30 at 12pm
Sunday, March 31 at 2pm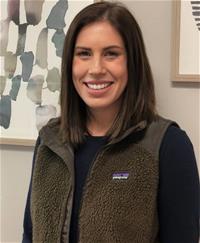 Sarah Ingle - Careful With The China
In her role as the Move Manager, Sarah works closely with clients to manage moves and make sure all runs smoothly from start to finish. She keeps an open line of communication with clients before, during and after the move. As the Marketing Manager, Sarah is responsible for marketing the many services Careful With The China offers to the community. Sarah's responsibilities range from meeting with current and prospective clients to loading and driving the Careful With The China van to cultivating new business and representing the company at community events. Sarah has a strong affinity for her work and the people she works with. "I love coming to work knowing that my role involves helping people. I also love all the employees at Careful With The China, which makes every day a great day."

On The Fresh Ideas Stage:
Saturday, March 30 at 11am
Sunday, March 31 at 3pm
Lora Songster of 99.5 WMAG
Meet Lora and the team from 99.5 WMAG during the entire weekend!
Lora came to the triad as a college student, and began her radio career on 99.5 WMAG. She has literally grown up on our airwaves and I loves her job! You can listen live weekdays from 5:30am to 10am!
Visit this site often for updates to our 2019 Fresh Ideas Stage schedule.