OFFICIAL WINDOW SPONSOR
Window World Greensboro carries a full line of replacement and new construction windows and doors,which leading manufacturers make to our specifications. We are a manufacturer-direct full-service company. www.windowworldtriad.com
OFFICIAL PRODUCT SPONSORS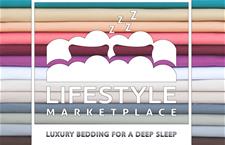 Sleep Number delivers proven, quality sleep through effortless, adjustable comfort and biometric sleep tracking. Experience how Sleep Number's revolutionary 360® smart bed and SleepIQ® technology are proving the connection between sleep and well-being. Visit us in booth 124 or at sleepnumber.com.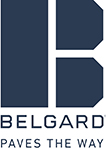 At Belgard, we set the stage for landscape design and innovation. Our uncompromising level of quality and craftsmanship is remarkable and our natural aesthetic is unrivaled in the industry.

Since 1995, our locally made and nationally backed products have transformed thousands of residential and commercial properties across North America. Every day, our network of trained and certified contractors and dealers helps customers envision their creative journey and outdoor dreams.

We strive to improve our products by spending more than 20,000 hours in research and development every year – perfecting new products keeps us at the forefront of design trends and places us on the cutting edge of manufacturing techniques and technologies.
belgard.com

HomeAdvisor is an easy way for homeowners to find and connect with trusted home improvement, maintenance and repair professionals. We offer our homeowners a comprehensive suite of tools, products and services such as our patented Profinder, True Cost Guide, Instant Connect and Instant Booking. Access to all of the site's features is free to homeowners, with no membership fees.
homeadvisor.com

In today's culture, we place more emphasis on our wellness than ever before. After all, a higher level of overall well-being leads to a higher quality of life, which better equips us to conquer our limitations and enjoy doing the things we love most. At Infinity, we aim to help people of all lifestyles do just that by designing our chairs with the latest technology in the industry, including adjustable 3D massage and modern conveniences like Bluetooth® and mobile app compatibility. Elevate your wellness and live your best life with Infinity Massage Chairs.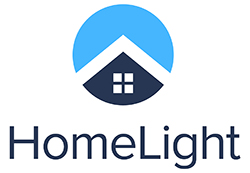 HomeLight's vision is a world where every real estate transaction is simple, certain, and satisfying. We build software and provide services to home buyers, sellers, and real estate agents.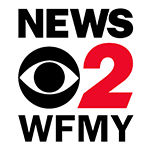 WFMY News 2 is a station that focuses on serving the community. With every story we cover on the air and online at www.wfmynews2.com, our goal is to Get Answers for our viewers and users. Viewers see our WFMY News 2 team in the public throughout the year participating in events to help the community. Our Food 2 Families event collects tens of thousands of pounds of food each year to feed the hungry. And our Tools for Schools project provides 30,000+ students per year with basic supplies to help them succeed in school. We believe in serving the people of the Triad and this belief truly governs the decisions we make as a local information center.

www.wfmynews2.com